PokerStars Marketing Code For 2011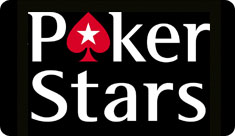 Once you've made your deposit(s), you earn the bonus by playing on PokerStars and collecting the number of VPPs equal to 17 times the bonus amount.
The bonus is released in $10 increments, each released into your account as you clear the needed VPPs (170 VPPs for every $10 increment).
You have six months after your first deposit to earn all the VPPs needed to release your bonus.
Below is information to ensure you get the full amount you're entitled to once you open up a new account and deposit.
PokerStars Marketing Code
Lots of heathen gamblers ask me what in the hell is the difference between the PokerStars marketing code and the PokerStars bonus code. People understandably get confused because they see two different codes and want to deposit but don't want to mess something up and not get their bonus.
PokerStars Marketing Code: PSA5488
The marketing code is a little box that you fill out when you first create your account at PokerStars. At some point during the sign up process, you'll see a box that looks like this:
All you have to do is click on the option that says "Web Site" and then at the bottom, there is a blank box that asks you to specific. In that box, all you have to do is type in the marketing code "PSA5488."
That's all there is to the marketing code. It's a simple process the poker sites use to track traffic statistics and see how effective their marketing campaigns are. In return for your willingness to fill out that form, PokerStars will give you a bonus of up to $600.
PokerStars Bonus Code: Stars600
The PokerStars marketing code is separate from the above bonus code, and the Bonus code (STARS600) comes into play a little bit later in the process. You will be prompted to enter the bonus code when you make your first deposit at PokerStars. During the deposit process, you'll see a form that looks like this:
Now all you have to do is type in the bonus code Stars600 and you'll automatically get your 100% bonus for up to $600 in free cash – well assuming you deposit the full amount up to $600 of course.
Summary:
There are two codes you will want to use to make sure you get your bonus at PokerStars: the marketing code and the bonus code. It's possible to get away with just using the bonus code but it's definitely the safest if you also fill out the marketing code when you sign up.
Marketing Code: PSA5488 << this is the most IMPORTANT one to enter first
Bonus Code: Stars600
About the PokerStars Bonus
The PokerStars bonus is a 100% match bonus for up to $600 in free cash. In other words, PokerStars will double your first deposit up to $50. You can deposit more than that and still get the bonus but you won't get anything above $600.
This is definitely one of the biggest sign-up bonuses in the industry and it's totally worth giving PokerStars a shot. PokerStars is by far the biggest poker site on the internet and it has an awesome array of tournaments, cash games, awesome promotions and a highly rewarding player rewards store.
Once you make your deposit, your bonus will be set aside in a pending bonus account until you earn 100 Frequent Player Points (FPPs). Players automatically earn FPPs every time they play in real money ring games and tournaments at PokerStars. They are easy to earn and so this bonus doesn't take very long to clear.
The best thing about it is that unlocking your bonus money doesn't use up any of your FPPs. You only have to earn them to unlock the money. When you visit the rewards store, you'll still have all your FPPs ready to go.