Best Mac Poker Rooms – Macintosh Poker Sites
Mac users are increasing among the online poker community and some key poker rooms are paying attention by developing Mac-native downloadable poker clients.Mac players are finding a much richer experience at these downloadable and/or instant play poker sites for your Mac.
Below you can find the top-rated Mac Poker rooms you can play at on the internet today.
Full Tilt Poker
The first major poker room to release a Mac-native free download was poker giant Full Tilt. Full Tilt games are designed by a pro team that also participates with regular players in seats at the daily tournaments and cash ring games. Full Tilt Mac players can chat with the pros like Chris Ferguson or Phil Ivey. Over 200,000 players are online at peak times at more than 4000 tournaments and 25,000 table games. When Mac players sign up for a real money account at Full Tilt, a 100% initial deposit match up to $600 is the starting bonus.
In addition to a choice among three player lobby views and game filters by type or limit, Mac users also enjoy software features at Full Tilt like:
Cartoon avatars with personalized emotion settings
Themed backgrounds of beach scenes, Vegas nights, jungle, outer space and more
Hand history recap to review previously played hands
Subtle player sounds that don't interrupt the flow of play
Seating position on the screen
Statistics button for instant access to personal stats info
The Mac Full Tilt Poker games are compatible with Mac OS X 10.4 and later versions. Full Tilt recommends players have at least an 800 MHz G4 processor or higher for best game quality. Additionally, the poker client downloads quickly and runs best with 30 MB of available disk space and 512 MB of RAM or more.
UB Poker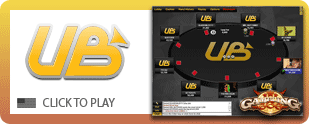 Ultimate Bet has joined the ranks of Mac-native software providers. A Mac downloadable software client is available for UB players, as well as a Mac-version instant play game. Not all of the player options are accessible via this no download version, but most tournaments, cash games and blackjack games give Mac players lots of options.
In addition, the full version Mac UB software gets players into every kind of ring game – Omaha, Seven Card Stud and UB's specialty Double flop Texas Hold'em. To use the Ultimate Bet Mac software, players must be running Mac OS X 10.4 or later. Java Runtime Environment for Mac OS is also necessary to enable the smooth animation graphics of the poker games. The Ultimate Bet Mac download as well as the instant play version need at least 128 MB of RAM on the computer.
---
Absolute Poker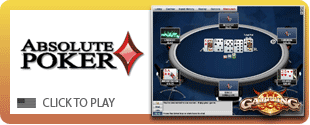 One of the newest software clients for Mac users comes from Absolute Poker. AP-Mac is free to download and runs on Mac OS X 10.4 and later. Absolute Mac poker players have access to all the ring games, Texas Hold'em tournaments and single player blackjack games. Absolute Poker has plans to update and expand the tournament selection and player features in the AP-Mac software. Any AP-Mac user will receive a notification from Absolute Poker when updates are available.
---
Pokerstars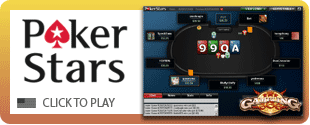 Another room to offer an exclusive Mac-native poker software download is Pokerstars. As the world's largest online poker room with more than 300,000 regular players, Pokerstars hosts some of the best known live poker events like the World Poker Tour. Pokerstars Mac software is available in many different languages. This allows players to deposit using a variety of major global currencies. At the Getting Started page there is a visual step by step tutorial about how to install the Mac software and get a new Pokertars account up and running.
The Pokerstars minimum system requirements are:
Mac OS X 10.4.10 or higher
G4, G5 or Intel Mac processor of at least 1 GHz
At least 512 MB RAM
Screen resolution at 1024 x 768 or higher
60 MB available disk space
High speed Internet connection (for best possible play)
Pokerstars' Mac software offers themed tables and lobby backgrounds, avatars that can include your own picture and over 200 hand history and instant hand history options to review the last week or the last hand. Players can select auto pop-up options and tiled multi-tabling views to make their experience as orderly or as interesting they want.
---
Party Poker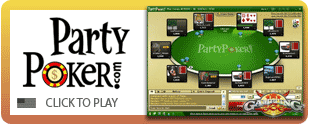 Party Poker offers Mac players one of the fastest and most stable Java versions of instant play poker games. In Mac poker forums, players who try both PC emulators and no download versions rate Party Poker at the top for its no download instant poker play. For Mac users, the Party Poker no download requires Java script MRJ 2.2.5 to optimize the poker client. Additionally, Party Poker's Anywhere version supports the three largest web browsers:
Safari 1.3 and later
Firefox 1.0 and later
Internet Explorer 6.0 and later
Plenty of features are available for real money Mac poker players at PartyPoker.com. The full selection of cash games, scheduled tournaments, sit'n'go tournaments and many player account features make Party Anywhere as easy to navigate as a Mac program. A few table features like card color choices, table resizing and private tables are not accessible via the Party Anywhere instant play option. However, Mac users playing Party Poker's no download games still have crucial player features like hand histories, statistics and quick access to the cashier.
The multi-tabling capacity for Absolute Poker Mac allows players to simultaneously play up to three ring games. Multi-tabling also allows players to enter lobbies for five tournaments at the same time. Real money accounts, deposits, withdrawals and Absolute loyalty points are handled in the same way for Mac players and PC players alike.
---
More On Mac Poker online
Mac operating systems offer excellent graphics quality, stable platforms and user-friendly programming. Online poker players value these software capacities in their games, so it makes sense that the online poker community is moving forward with making Mac compatible software downloads for its growing Mac poker population. U.S. and international players can now find smooth and complete gaming experiences at these five best Mac poker rooms.