Best VIP Program Poker Sites
There are several ways in which online poker sites differentiate themselves from one another. Most of the time, this is done through special promotions. In order to keep players coming back to play at their tables, many poker sites offer VIP incentives to frequent customers. The poker sites with the best VIP programs give players the chance to earn more rewards for the more money they wager at the site. VIP programs are a good way for players to earn rewards on wagers they would have most likely made anyway.
Pokerstars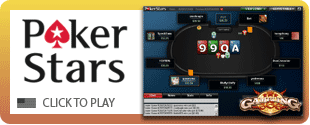 If you're going to be looking for vip programs, you're a player who plays alot of poker. Pokerstars probably has the best overall vip program for serious players. Additionally you're getting all of the other great features such as loads of traffic and big tournament promotions. For the VIP type player, Pokerstars is one of the best places to play poker online in the world.
---
UB Poker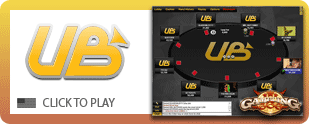 The only poker room that legitimately rivals the vip program of Pokerstars is UB. The RAI$E program as they call it is indeed one of the best if not the best VIP programs available for serious online poker players. The raise program offers many rewards including up to a 31% return on rake and tournament fees.
---
Bodog Poker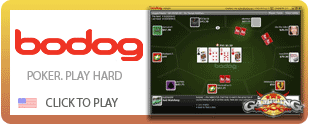 Bodog Poker is one of the best VIP program poker sites because players often have the chance to double their amount of VIP points. Each month, if a player reaches 2000 VIP points, he or she will automatically receive double the amount they earned for the month. VIP points can be converted into cash bonuses, or they can be used as buy-ins for exclusive tournaments. Bodog Poker even gives players 50 points free when they register their screen name with the web site.
---
What are VIP Programs?
VIP programs are special clubs that may either be exclusive or open to all members depending on the poker site. VIP programs are usually point-based systems that give players an amount of VIP points for every dollar wagered at the poker site. These points will accumulate over time and allow players to have access to special offers and bonuses. The best VIP program poker sites give players the chance to buy into tournaments with VIP points. Some VIP programs may also award players with additional perks not related to a point system.
Tips for Earning VIP Points
The best way to earn VIP program points at poker sites is to find a site that offers the most points per wager. Each poker site awards players with a different amount of points, so the more points a player can earn per wager, the easier it will be to earn bonuses. Many players may feel they need to constantly keep playing in order to earn VIP points. However, the best poker site VIP programs work in a passive way. Players should play like normal, wagering only as much as they can afford to, and the points will come regardless.
VIP poker programs are a method that the best poker sites use to keep players coming back. The best VIP poker sites give players bonus cash, special incentives and opportunities to play in VIP tournaments. Players should look for VIP programs that give the most points per wager. Players should also be able to play normally and automatically earn VIP points.