Best Sit and Go Poker Sites
Sit and Go poker is a fast-paced tournament setting where players play in single table tournaments as soon as the table fills with enough players. Most Sit and Go tournaments are single table tournaments, but a few of the best Sit and Go poker sites offer them in the multitable format as well. Sit and Go's may be progressive jackpot games or standard prize pool games of nine or ten players.
UB Poker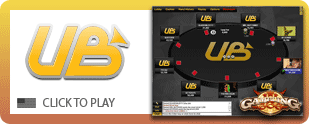 At UB Poker Players experience the overall best sit n go tournament schedules, promotions, and leader-boards. If you're a fan of sit and go poker then ub is room with the best quality sng games. UB also offers many great mtt and bonus promotions for players around the globe. Particularly for players from the US or players who wish to play on a mac computer, UB.com is the best place to play sit n gos online.
---
Full Tilt Poker
Poker giant Full Tilt has a wide variety of Sit and Go's, ranking it among the best Sit and Go Poker sites. An advantage to playing at Full Tilt is the soft competition at the Sit and Go tables. While other sites tend to get tougher as they go, Full Tilt's middle and higher stakes Sit and Go's still have a looser set of players, meaning that skilled Sit and Go enthusiasts can last longer. Full Tilt also practices a slow blind increase over ten minute levels, which allows skilled players a chance to make more calculated decisions.
---
Titan Poker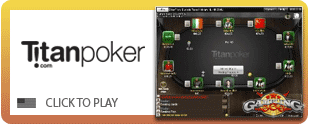 Titan Poker has one of the largest selections of Sit and Go's online. Player traffic for the Titan single table tournaments is among the highest for mid-sized poker rooms. Titan uses the slow blind increase structure to allow skilled players to last longer into the tournaments. However, Titan's competition does get more challenging at higher stakes, so Sit and Go players have to stay focused as the fish drop out in the lower levels.
---
PokerStars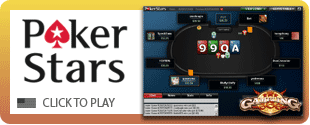 As one of the largest poker rooms online, Pokerstars.com has the advantage of offering the widest variety of tournaments. Regular Sit and Go's at PokerStars play around the clock and most players find an open game to start playing within minutes of logging on. PokerStars also offers 45-player and 180-player multitable Sit and Go's to increase the action. These multi-table Sit and Go's tend to have looser competition than the regular Sit and Go's. Higher stakes Sit and Go tournaments offer very tough competition for skilled players.
---
Party Poker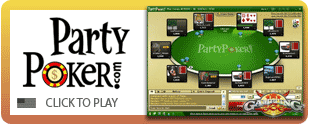 To capitalize on the structure factor, try the best Sit and Go poker tournaments at Party Poker. Party Poker specializes in Sit and Go's with a slowly increasing blind structure and a deep upfront chip stack, which allows better players to last longer in the tournament and see more hands. Party Poker offers an adequate daily selection of Sit and Go's that fill quickly but don't require players to wait long for a seat.
---
Basic Sit and Go Strategy
Skilled Sit and Go players know that being more aggressive and bold can be advantageous in a single table Sit and Go setting. Two main factors affect players' chances to win in a Sit and Go: buy-in and tournament structure. For the most effective Sit and Go play, choose a buy-in that is no higher than one tenth of your bankroll in order to be funded deep enough to last through a few bad beats. Additionally, choose a Sit and Go that offers more chips up front with slowly increasing blinds to favor skilled players. Less chips and fast blind increases will favor luck rather than skill.
Progressive Sit and Go's
For an even greater Sit and Go challenge, visit the best Sit and Go poker sites with progressive jackpot Sit and Go promotions or a levels-challenge Sit and Go process. Many players will play several Sit and Go tournaments at the same time to keep things fast paced. Progressive Sit and Go tournament challenges require players to win a series of Sit and Go's in a row to qualify for an even greater jackpot prize. Levels-challenge Sit and Go's are like a tournament within a tournament, allowing the top two to four winning players to automatically move to a higher stakes level as one part of the prize for winning at a lower level.
The best Sit and Go poker sites offer a structure that allows skilled Sit and Go players to see many hands. Sit and Go poker tournaments may be full of loose competition or tougher opponents. In either case, staying focused and making strategic and swift moves to maximize a chip stack and last long in the tournament will allow many Sit and Go players to win often.