Best Bad Beat Jackpot Poker Sites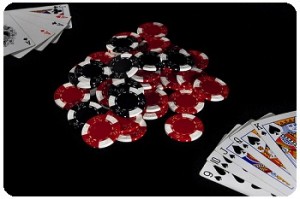 In order to attract new customers and maintain existing ones, most online poker sites offer several lucrative promotions. These promotions are designed to give monetary bonuses to active customers who contribute rake to the site. Recently, many online poker sites have begun to offer an added incentive-type bonus universally known as the Bad Beat Jackpot.
The "BBJ" is found at some of the best internet poker rooms out there, but it spawned its beginnings from brick-and-mortar casinos.  Tons of casinos across the nation and around the world offer these types of jackpots to bring in more player traffic and to get buzz going, with most live casino BBJ's being in the $8k to $200k+ range!
What is a Bad Beat Jackpot?
The concept behind the Bad Beat Jackpot is quite simple. When you're participating at a table designated as a Bad Beat Jackpot table, you'll be rewarded if you lose while holding an otherwise amazing hand that – well….gets beaten by an other amazing hand. Typically, the minimum hand quality to qualify for a Bad Beat Jackpot bonus is four of a kind, 8's or better. The exact minimum hand will vary by site.
When you receive this hand in a game of poker and lose to an even better hand, you'll normally win a decent percentage of the Bad Beat Jackpot. Usually, the Bad Beat Jackpot is progressive, meaning that it grows quickly as more and more people play at the Bad Beat Jackpot tables without a winner being rewarded. Often, you can expect the Bad Beat Jackpot to be $100,000 or more. Typically, the poker room itself will collect a portion of the Bad Beat Jackpot, and another portion will be distributed among the other players at the table.