Online Gambling Laws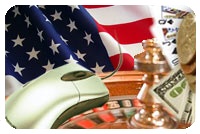 When if comes to gambling online, there are a variety of different laws for each country. Before you decide to venture into the evils of gambling, make sure you learn and understand the laws that so often attempt to get in the way of the devil's work.
Each country has different laws and restrictions. Some of them are regulated and others are not. For the most part, it is safe and legal to gamble on the Internet. Even some of the countries that attempt to restrict gambling, still have not found a way to stop it. Germany for example, has totally banned online gambling, yet it is still one of the top 5 online gambling markets in the world.
The fact is, that no matter how hard different governments attempt to stop gambling, they never have much luck. Spending most of their energy focusing on the actual gambling organizations and not the gamblers and consumers – the organizations continue to find a way around the laws.
In fact, there are still a lot of poker sites out there to play at online; however, in today's post-UIGEA climate there are significantly less than before that still allow USA citizens by law. You can still find these types of US poker websites where it is still legal to play at, especially at bigger rooms like PokerStars and Full Tilt Poker.
The countries that restrict gambling usually make it illegal to accept gambling transactions on the Internet and to operate a gambling site. The organizations that run gambling sites work around this and continue to offer gambling to these users located in these countries, by going outside of the jurisdiction, where they can continue to operate without being touched by the governments that are holding the restrictions.
To find out more about the laws of gambling, see the various pages below, which will give you an in depth explanation of the laws of different countries.
---
Recent Gambling Legislation and Payment Processing Updates
You can find recent news posts and stories our editors and writers here at Gambling666 concerning new legislation updates.  This page will constantly be updated for our users looking to find information on recent changes in gambling laws in the United States and abroad, as well as concerns and announcements regarding online payment processors.
February 28th, 2011 – Iowa to Offer Online Poker in the Future?
February 17th, 2011 – Legalizing Gambling Online – In Pictures
February 15th, 2011 – South Africa and the Online Gambling Debate
February 3rd, 2011 – Instant eChecks banned in certain states; affects PokerStars customers
January 27th, 2011 – Greece to grant 50 licenses to Gambling Operators by end of 2011
January 17, 2011 – eWalletXpress seized by U.S. government; millions seized
January 5th, 2011 – Nevada Gaming Board approves mobile sports betting app
December 23rd, 2010 – Changes to European online gaming market for 2011
December 9th, 2010 – Online Gaming Bill being discussed to legalize poker by Nevada Senator
July 18th, 2010 – PokerStars gets license to operate in France