Best "Guaranteed Money" Poker Tournaments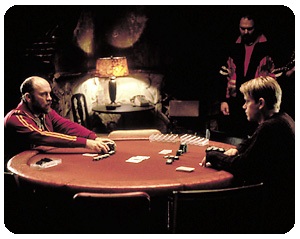 Every week there are normally TONS of weekly poker tournaments that guarantee ridiculous amounts of money despite the number of entrants. However, most of these guarantees fill up and shatter the "minimum" fields to clear the guaranteed amount of cash set for that particular tourney.
Most of these types of tournaments that come to mind right off the bat is the PokerStars Sunday Million or the Full Tilt Poker "Sunday Brawl," with many of the most popular poker rooms having some sort of huge tournament going on, with many of them going down on Sundays.
We're going to give you a deeper look into the BEST weekly poker tournaments you should be playing online, with a big emphasis on GUARANTEED money – so you know where to extract the most value when you're ready to donk around at the some of the top poker sites on the planet.
PokerStars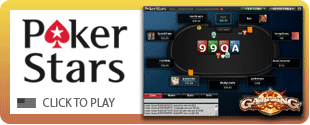 The PokerStars Sunday Million is held on Sundays at 16:30 ET, with late registration available up to 120 minutes after the tourney begins. This is a No Limit Hold'em tournament with a buy-in of $200 + $15 and starting stack of 10,000 chips. Blind levels increase at 15 minute intervals and ante's start from level 7. Stars guarantees a prize pool of $1.5m each week, with an average turnout of 7,070 entrants per Sunday Million!!
The normal first place prize is over $240k but in most of their "milestone" or anniversary tournaments that figure has been known to eclipse $1 million and has actually reached over $1.6 million. There are numerous satellites to this particular event, starting at just $2.20 or 400 FPP and these run throughout the week. If you're a patient player with good stack management then you could do well is this event on a regular basis due to the very quick diminishing numbers in the earlier stages as a result of the amount of lower level players gaining entry through the cheaper satellite route.
Remember though, if you're in it for the long haul, play length in the Sunday Million has been known to exceed 10-12 hours easily – but for a payout of 6 figures, the risk and time put in is well worth the reward.
Check out our PokerStars Review today for more detailed info on the #1 room in the world.
---
Carbon Poker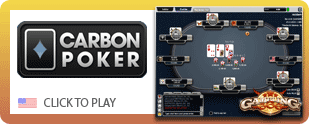 Carbon Poker have a great $109 Weekly No Limit Hold'em tournament that they run on Sundays at 15:00 ET – and although it doesn't exactly match the prize pool levels of the others mentioned here, at $50k guaranteed there's almost always an overlay.
The tournament is also a goldmine as far as starting stacks are concerned – with players getting 5k in chips and 15 minute blind levels to work with. As with others you can gain entry through numerous satellites starting at just $2.20 some of which are re-buys with up to 5 re-buys and an add on allowed, or by relinquishing 10,900 player points. normal 1st place pays $10k and play length averages around 8 hours.
Carbon Poker also run a real value for money $33 No Limit Hold'em re-buy on Saturday's at 13.00 ET with late registration available up to the first break. This has a guaranteed prize pool of $10k. You'll start with 3,000 in chips for this tournament but have that opportunity of one re-buy and one add on. Blind levels increase every 12 minutes.
Registration opens at 9am ET on the day of the event. It's not uncommon for this tournament to have well under 200 entries making it huge value with such an overlay. Unlike the other tournaments we have mentioned there are no direct satellite tournaments available for this. Payout structure in the absence of an increase in the guaranteed prize pool is $3k for first, $2k for second and $1k for third with payouts up to 20th place. Normal run time is 5 to 6 hours.
Carbon Poker has fishy cash games too – read our Carbon Review for more details.